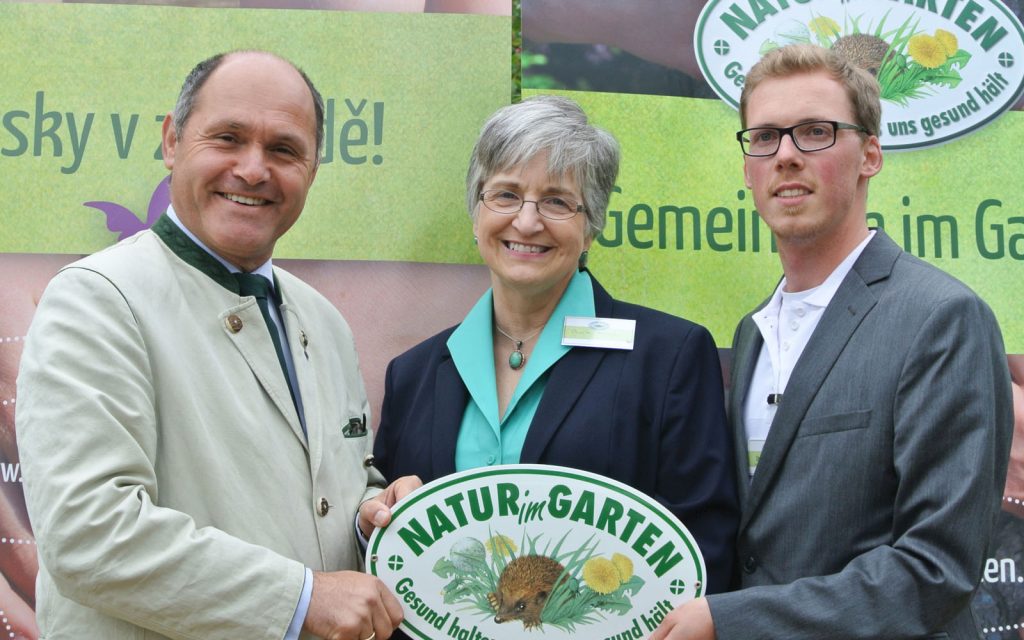 Over the last 20 years, nature-based therapies have attracted a great deal of interest in Europe, and there has been a movement to implement the therapeutic use of gardens in clinics and healthcare facilities and add related studies to university curricula.
As part of an effort to understand the value of Horticultural Therapy and related professions, the European Union has funded the Natur im Garden organization since 1999, and they have organized conferences, lectures, webinars and other activities each year. I gave the keynote for their 2013  Conference in Tulln, Austria, just outside of Vienna.
It was a great honor and a wonderful opportunity to meet my contemporaries from around the world.
In the photo, I'm shown with Wolfgang Sobotka, the First Deputy of Lower Austria, and Stefan Streicher, one of the conference organizers.
Learn more about my keynote.